It's no secret, that as a real estate agent today, you have to have a strong social media game. Real estate marketing on Instagram has become a normal part of the industry. Without good social media marketing, you might be struggling to find new listings and new buyers for your listings.
Instagram offers more than 800 million monthly users and more than 60 million new images are shared every day. If you're not using this social media site for your real estate marketing, you're certainly missing out.
Maybe you're trying to market your real estate business on Instagram without much success. If it's not working out well for you, maybe a few tips will help. Let's look at a few of the top tips for real estate marketing on Instagram.
Top Tips for Better Real Estate Marketing on Instagram
1. Share All Your Listings
When you have a new listing, share it. You can add as many as 10 photos and even a short video in one post on Instagram. Use as much of this online real estate as you can to show off any new property you have listed.
The post text box can be filled with an entire description of the property, along with your contact information. Make sure you keep things short in the text area and get to the point. Most people won't read a massive amount of text below an image on Instagram.
Of course, you want to make sure your listing pictures are incredible. Stunning images do very well on Instagram. It's a platform all about images and video. The best possible listing images will stand out on this platform.
2. Use a Business Account
It's important to get an Instagram Professional Account instead of a personal account. This is often referred to as a business account and anybody can get one. With this type of account, you will gain the ability to create and publish Instagram ads without going through Facebook. It will also allow you to gain access to analytics tools.
Getting a business account will help you to better see which posts are performing the best. It can also give you even more benefits if you gain more than 10K followers.
The Instagram analytics tool will show you where your followers are coming from, and give you some good demographic information. You will be able to see the age range you're reaching, engagement statistics, post impressions, and more. It can be very helpful when it comes to real estate marketing on Instagram.
3. Optimize Your Profile Correctly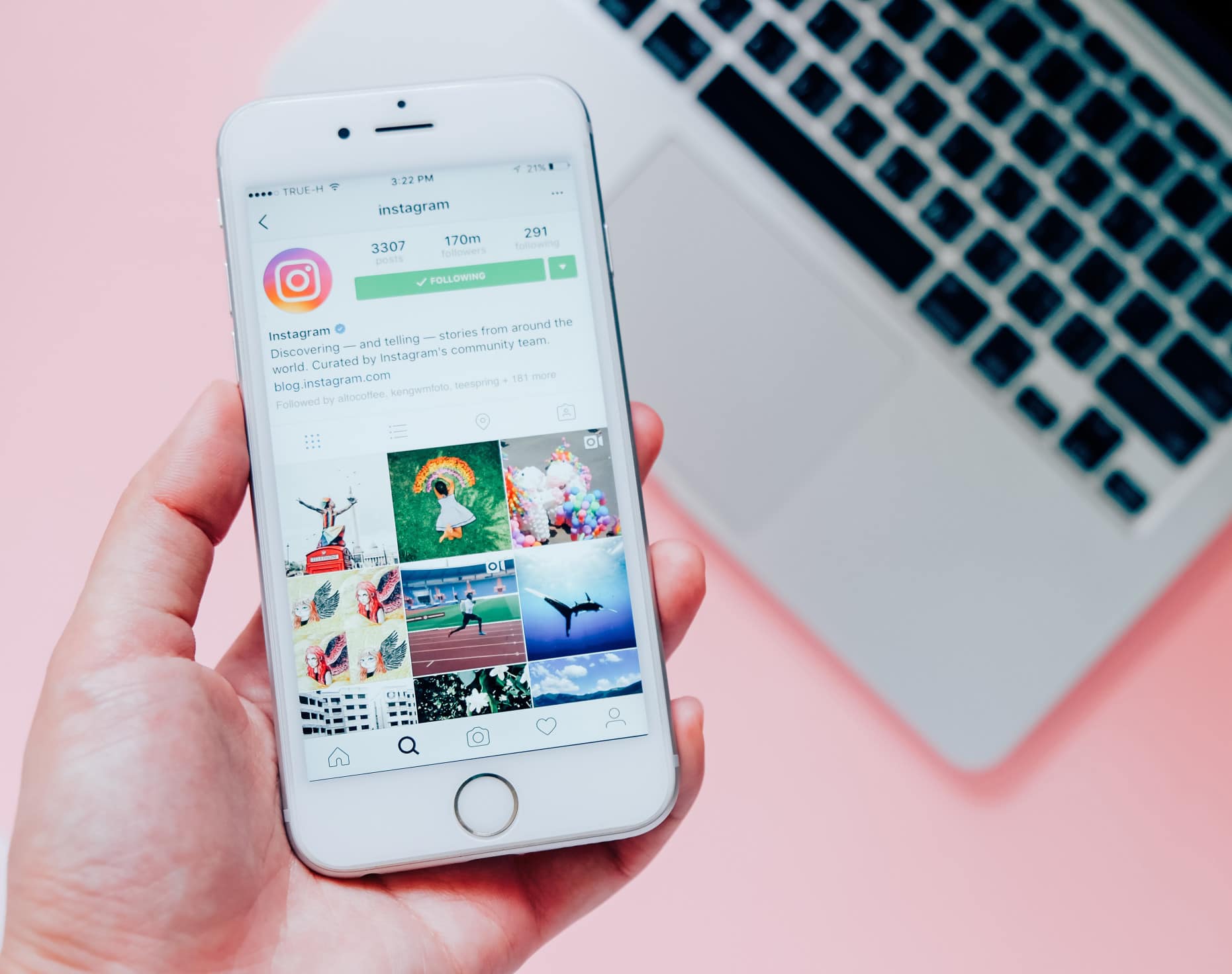 It's not enough to have a profile on Instagram. This profile needs to be optimized with the right bio, picture, and more. 
Start with adding a professional photo of yourself or your real estate business logo. Then, add in a bio that shows off who you are quickly and uses a few important hashtags. With one to three hashtags in your bio, you can show up when people search those hashtags.
Add in your niche to the bio, such as waterfront properties, vacation homes, etc. It's also important to add your website or blog, along with your phone number to your profile.
Your profile is the most important section on Instagram. Since you cannot add links to posts like you can with Facebook, Twitter, and other platforms, you need to use this section to add your website or blog. Then, when you post, you can point people to your profile and include your phone number.
Most people on Instagram will search by using hashtags. These hashtags can bring you new followers and help your posts be seen by a larger audience. It's important to use targeted hashtags, along with some general hashtags, too.
When you work on your real estate marketing on Instagram, you will want to use local hashtags and niche hashtags. Throwing in a few general hashtags, such as #realestate or #househunting, can also be helpful.
5. Take Advantage of Instagram Stories and Live Feeds
You can better connect with your audience with Instagram stories and live feeds. Both take some time to figure out but can be very useful for your real estate marketing.
Stories will disappear after 24 hours, so you have to use them properly. House tours can be very effective, and so can showing off new buyers, with their permission.
Live feeds can be used to help connect with your audience.  You can use these to show off an in-person event you're at or to provide real estate tips to buyers and sellers.
When you sell a home, do a spotlight post with the new buyers, with their permission. Then, you can tag them in the post and they can share it on their Instagram profile. This can help you to build up a larger audience of followers and connect with more buyers and sellers.
If you want to pay for real estate marketing on Instagram, use targeted ads. you can set your budget and even showcase your sponsored ad as a multiple image carousel or a single image post. 
When you choose to put ads to work for you, it's easier to target a larger audience. Your posts will only reach your followers and those searching your hashtags. However, when you use sponsored posts, you can target a larger audience.
Real estate marketing on Instagram can help you grow a larger business.  You can certainly reach buyers and sellers on this platform. Mastering this type of marketing might seem difficult, but the tips above will help you get better results for your marketing plan.