Austin / Central Texas Area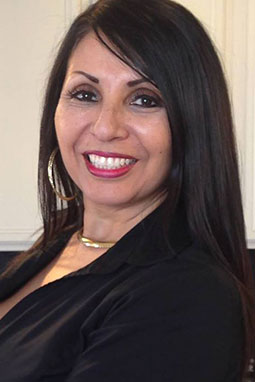 Angelica has been a successful Real Estate Agent specializing in Residential homes for the past 9 years. She is a native of Austin, fluent in both English and Spanish. She is very active in the Central South Austin Community including Buda, Kyle and San Antonio area.
As an agent, Angelica's priorities are the clients' needs: either to sell or purchase that special home. Her high energy and level of professionalism will make your real estate experience a pleasant one.
  (512) 300-6402

  [email protected]

  angelicag.eliteagents.properties
License # 600883
Brokerage Lic. # 9005226
  (512) 956-7774

  [email protected]

  davidd.eliteagents.properties
License # 698581
Brokerage Lic. # 9005226
  (512) 203-4171

  [email protected]

  hannahnaylor.eliteagents.properties
License # 637692
Brokerage Lic. # 9005226
As a professional residential Realtor® with over 20 years experience in the Real Estate and financial services industry, I provide exceptional service to my clients by listening to their needs. My goal is to create a positive experience on either side of the property transaction. My philosophy is to treat others with integrity and honesty and to provide a level of expertise and service that is second to none. I am ready to help!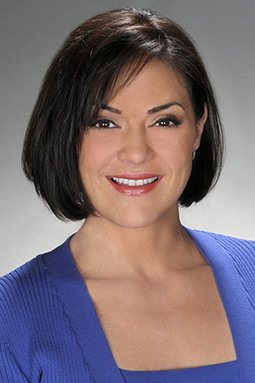 I've always had the gift of gab and loved helping people so real estate was a natural choice for my profession. After years of being an agent and investor in real estate, I decided to start my own brokerage. One that's technology driven and focused on the latest modern trends while putting the client first.
I know you have many choices when it comes to choosing a real estate brokerage so I'd love the opportunity to show you why we keep exceeding our customers' expectations one property at a time.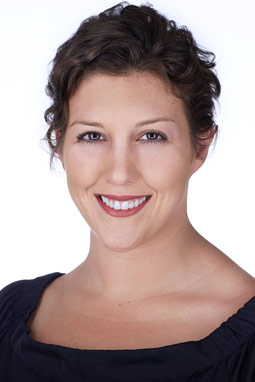 Kelsey is a seventh generation Texan who grew up in Wimberley, and studied Latin American Business and Spanish Language at Texas State University. She has experience in technology sales and spent 2.5 years working for Bridgestone/Firestone in Latin America. Kelsey loves spending time outdoors, playing basketball with friends, skiing, experiencing new foods and restaurants, and conversing in Spanish.
  (512) 923-8857

  [email protected]

  kelseym.eliteagents.properties
License # 685569
Brokerage Lic. # 9005226
Marcia is the founder of the Avante Group and a native Austinite who has her pulse on the Circle C and Legend Oaks neighborhoods and surrounding Southwest Austin / Barton Creek locales. With almost 20 years of real estate experience coupled with a legal degree from the University of Texas, Marcia uses her Southern charm and razor-sharp mind to communicate and negotiate for her clients in their best interests.
When working with Marcia, you can be confident your dollars will make sense whether buying, selling, or both…
See Marcia's full bio here.
  (512) 970-0830
[email protected]
  marciap.eliteagents.properties
License #
479437
Brokerage Lic. #
9005226
After attending Texas A&M in Kingsville, I moved to Austin where I received an associate's degree in industrial technology at Austin Community College. In 2000 I obtained my Loan officer license, and then in 2008 I received my real estate license at The Austin Institute of Real Estate.
I love living in Austin and being part of the community. I enjoy all the city has to offer for all the different types of cultures and small but big city attributes. I strongly believe in always giving the highest level of service and professionalism.  My specialties are in Real Estate leasing, residential & commercial sales. I am also bilingual (Spanish).
I work tirelessly for my clients. I am dedicated to find the perfect home for you. Whether it's buying, selling or investing. I can help!
My passion is helping people realize their lifestyle and goals in real estate. Whether you are a developer, investor, commercial, or looking for that farm and ranch land; I have the complete knowledge, resources, and drive to take you to closing.
See Tyler's full bio here.
  512-202-9652

  [email protected]

  TylerS.eliteagents.properties
License # 686769
Brokerage Lic. # 9005226
Dee Matthews has over 14 years of Real Estate knowledge and experience in the North Texas Market. Dee holds the Accredited Buyers Representation (ABR) and New Home Construction (NHC) designations. She is dedicated to providing you a seamless experience when selling or purchasing your home.
See Dee's full bio here.
Edgar's motivation is helping others find the perfect home for them.  He's a real estate expert of the Fort Worth, Dallas, and Arlington areas.
See Edgar's full bio here.
  (682) 248-4651

  [email protected]

  edgarg.eliteagents.properties
License # 703911
Brokerage Lic. # 9005226
I am an innovative licensed real estate agent that embraces both technology and tradition. I specialize in the Austin urban core real estate market.
I have an unparalleled pride and dedication to my craft…helping my clients get the best deals possible regardless if they are buying, selling, or investing.
  (512) 815-2457

  [email protected]

  jeremyg.eliteagents.properties
License # 624228
Brokerage Lic. # 9005226
  (210) 289-3075

  [email protected]

  karenm.eliteagents.properties
License # 685178
Brokerage Lic. # 9005226