Even with the uniqueness of 2020, there are still many hot real estate markets. While some markets are hot, others are right on the verge. These are known as up-and-coming real estate markets. 
If you're considering relocating to a new area, it might be a good idea to move to an up-and-coming real estate market. As an agent, you might be looking for a change. Here are some of the top up and coming real estate markets for 2021.
Top 7 Up and Coming Real Estate Markets in 2021
Austin has become one of the most popular cities for people relocating to Texas. It has been a hot real estate market for a few years now and remains very hot. 
Even with the pandemic hitting in 2020, many are moving to the Austin area. The Austin suburbs are especially an up-and-coming real estate market for 2021.
Georgetown and Leander are the most popular with thousands of new residents moving in throughout last year. Both are expected to continue to grow and the Austin area will likely remain as one of the fastest-growing markets in the country through 2021.
The suburbs of Houston have become very hot throughout 2020 and they expect to remain that way in 2021. The USPS change-of-address data shows the suburbs found to the west of the city, such as Richmond, Cypress, and Katy, grew by thousands of new residents from February 2020 to July 2020. 
Prices within these markets are also up with Katy leading the way at 8.9%. These two signs show the Houston Suburbs are poised to grow and they are one of the top up and coming real estate markets for 2021.
Found north of Austin, between Austin and Waco, Killeen has become a very popular place for new Texans to call home. This town is growing fast and offers a very convenient location for those working at Fort hood. 
Listings are going fast and there are plenty of people from out of state moving to Killeen. The town is expected to grow very fast in 2021 and it's one of the top up and coming real estate markets due to the expected growth.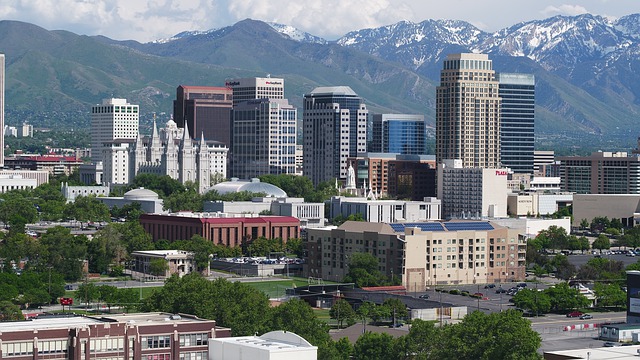 Texas isn't the only state with real estate markets seeing growth. Salt Lake City has seen huge demand over the past year and prices have risen by about 7.6%. 
It's the capital of Utah and already attracts plenty of people looking to relocate. However, the Salt Lake City market is expected to grow even faster in 2021.
Another market growing fast is found in Idaho. While the state might be known for the many potatoes it produces every year, there's more in Idaho than potatoes and more people are figuring this out.
Boise is one of the up-and-coming real estate markets for 2021. It's a fast-growing city and has seen a large population surge over the past few years. Many are leaving California, Portland, and Seattle for Boise. 
The growth in Boise has caused home prices to rise due to a shortage of properties. This is expected to continue in 2021.
6. Raleigh, North Carolina
While it's no secret that the Raleigh-Durham real estate market is hot, Raleigh has maintained itself as a fast-growing city even through the pandemic. More than 40% of offers on homes are facing competition right now, specifically in the 27604 ZIP code.
7. Colorado Springs, Colorado
Another market that not only survived 2020 but also gained in popularity is Colorado Springs. It's expected to remain hot in 2021. Home prices have gone up close to 11% over the past year and many new residents are moving to Colorado Springs from out of state.
The pandemic caused some interruptions in local real estate markets. However, many markets, especially in Texas, saw a surge in buyers and became very hot markets. 
These seven markets are expected to remain very hot as the up-and-coming real estate markets for 2021. If you're a real estate agent looking for a new place to plant your sign, consider joining Elite Agent in the Austin, Houston, San Antonio, or Dallas markets.