When you don't target leads found within your real estate sphere of influence, you'll likely find out you helped someone buy a house, but they used another agent to sell it. This isn't an uncommon thing, but you can stop throwing money away by getting more out of each person you help.
When you work your real estate sphere of influence, you can gain more business. It might seem easier to just spend more money on marketing, because working your SOI takes up some time, at least at first. 
Did you know the most successful real estate agents often get about 33% of their business from referrals? They also pull in a ton of repeat business. Successful agents are finding a large number of their deals from their real estate sphere of influence.
When you take on a new referral, too, they become a member of your real estate SOI. This means, you're continually growing your sphere of influence, which just means you'll have more leads, more deals, and more success.
What is the Real Estate Sphere of Influence?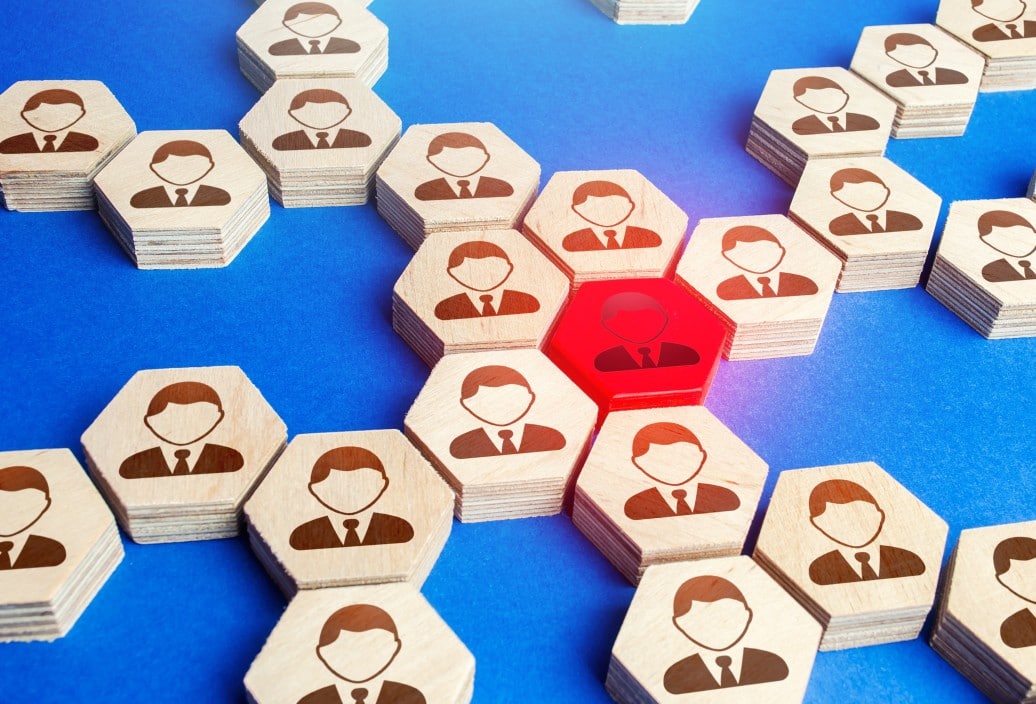 When you become a real estate agent, you start with a sphere of influence that includes your family, friends, business associates, and anybody else you know. However, you will grow your sphere of influence over time. 
Every single person you help buy a home or sell a home becomes a part of your sphere of influence. Your real estate sphere of influence is simply everybody you know who like you. These are the people you come into contact with that know you're a real estate agent. If there's any chance at all that someone could refer someone else to you, they are a part of your SOI.
Your real estate SOI is vital to your success. It's where you will get referral business, which is vitally important for any real estate agent. Your SOI goes further than just those you know, too. It extends to the people that can be referred to you. So, if your SOI has 100 people in it and each of them knows another 100 people, you actually have 10,000 potential referrals. This is your extended SOI.
Who Might Be Found in Your SOI?
There are many people that could be in your SOI, including:
People you know from your past jobs

Colleagues of your spouse

Any personal friends

Your spouse's personal friends

Parents of the children your children are friends with

Neighbors

Friends of your parents

Members of any clubs you are active in, such as the PTA or a volunteer group

Professional relationships, such as your dry cleaner, hairdresser, dog groomer, or car mechanic

People you have helped buy or sell a house
Basically, anybody you know is a part of your SOI and could refer someone else to you.
How to Benefit from Your Real Estate Sphere of Influence
1. Start by Getting Organized
Before you can truly benefit from your SOI, you have to get it all in one place. This means you need to create a large list that includes your entire SOI. Of course, you can add to it as you go along, too.
If possible, start with a list that includes email addresses and phone numbers. If you can get these contacts into a CRM software program, it can make following up with them so much easier.
2. Contact them the Normal Way
Sure, you can simply send out a letter to your entire SOI and get some results. However, it's better to contact those on your list the way you normally would. If you usually speak to the person through text, that is how you should contact them as a part of your SOI.
You can split your real estate SOI into different categories for the type of contact. For example, past buying customers, past selling customers, friends, family members, etc. Programs, such as Outlook may allow you to easily categorize your contacts.
By categorizing your SOI, you can better customize any message you send to fit the category better. This just makes logical sense as you would speak differently with a friend than a past buying customer.
4. Create an Announcement
You will need to create your announcement for your SOI and sent it out. This may need to be customized to fit email, mail, phone, and text. It can be rather simple and customized to the type of person you are contacting. You may have a different version for each category.
A new agent will have a different type of message to send compared to a veteran agent, too. Either way, create a short and simple message, and don't forget to ask for referrals and include your contact information.
5. Create Ongoing Contact
Most of the referrals you will get won't come from your original message. You want to continue to contact your SOI over time. Keeping your information in front of your real estate sphere of influence will lead to more referral business.
Your real estate sphere of influence is vital to your real estate success. With good CRM software, the work to manage and contact your SOI becomes much easier. You'll be able to add new leads as you add more people to your SOI, easily sent emails, and do so much more with good CRM software.
Using Events to Grow Referrals from Your Sphere of Influence
You can also use specific types of events to help grow your sphere of influence referrals. These events can vary and can offer a great opportunity to remind people of what you do and how you can help. 
Some of the common events you can hold include:
Seasonal Events, such as an annual pumpkin giveaway or a holiday party.

Client Appreciation Events, such as a summer cookout or a wine tasting.

One-on-one meetings, in some cases, meeting one-on-one makes the most sense.

Charity Events, such as a food collection for a food bank or a volunteer event for Habitat for Humanity.
With events, you can gain face time with your SOI. It can also help them to remember who you are, what you do, and how you can help them again or someone they know.
It's necessary to have a multi-pronged approach if you want to get the most out of your real estate sphere of influence. Contacting your SOI in different ways, getting them to follow you on social media, and even getting face-to-face time can help you grow your business.