Having the best real estate bio possible can go a long way. Your bio is often one of the first things a potential client will use to figure out how you are, what you offer, and if they can work with you.
While a great real estate bio will certainly help you on your website, it can be used on many other real estate websites, too. It's also common to have your bio displayed on your social media profiles.
With a recent NAR Study showing that 52% of buyers actually purchased their last home online, it's important to have a strong online presence. It starts with your real estate bio. 
Of course, virtual tours, the ability to handle remote closings, good online marketing, and many other things help make your online presence strong. However, it still starts with your bio. If you have a poorly written bio, it could cost you business.
Your Real Estate Bio is Your First Impression
When you create a real estate bio, treat it like your first impression or resume. Most potential buyers and sellers will look you up online before they contact you. Your bio will likely be the first information about you they receive.
Even though it can be difficult to write about yourself, you need a strong real estate bio. You want to come across as a successful, down-to-earth real estate agent with a love for your community. There are some good templates online you can use to help you create the perfect real estate bio.
Before you take on the task of creating your real estate bio, you should know your goals. Let's look at a few goals you should have for your bio, along with some great tips to help you write the perfect bio.
5 Goals for Your Real Estate Bio
1. Communicate Who You Are
First and foremost, you want to communicate who you are, what you stand for, how you work, and what you can offer a potential client. When you create your real estate bio, you want to include the education you offer, your specialties, any certifications you have, awards you have won, and anything else that will help a potential client know who you are.
It's also important to create a real estate bio that shows up high in the results on Google and other search engines. If you don't do this correctly, when someone searches for your name, you might notice Zillow, Realtor.com, and Trulia showing up before your bio. This means, even if a buyer searches for you by name, you'll pay one of these websites for the lead or lose business to your competition.
There are things you can do to make sure your real estate bio shows up first. With good search engine optimization practices, you will be first when someone searches your name, which will be common.  Make sure you optimize your bio for your name + Real Estate Agent and your name + Realtor. 
If you can add one of these two to your URL, it can be very helpful.
3. Show Off Your Local Expertise
People hire real estate agents on a local level. You want to become a local expert and show this off in your real estate bio. 
Buyers and sellers need a real estate agent that knows the local area incredibly well. Show this in your bio and you'll make a great first impression. It will also help to optimize your bio for the local search results.
Talk about when you moved to the area, your favorite local attractions and restaurants, and other things about your local community. You should also include local phrases including towns and neighborhoods you specialize in.
4. Choose the right time for an open house
An excellent real estate bio will also grab attention. You want to keep it short and to the point, and you want to include a professional picture. A personal story can also help grab attention with your bio.
Consider the first line or two of your bio and make sure it will grab attention!
5. Highlight Your Success
While it might not need to be a part of your written real estate bio, you can add previous transactions, listings, and testimonials to your bio page. This can help show off your success to potential clients. 
Of course, you can also add any awards and achievements you have received to your bio. When you highlight your success, you can land more business through your real estate bio.
Top 5 Tips to Help You Create the Perfect Real Estate Bio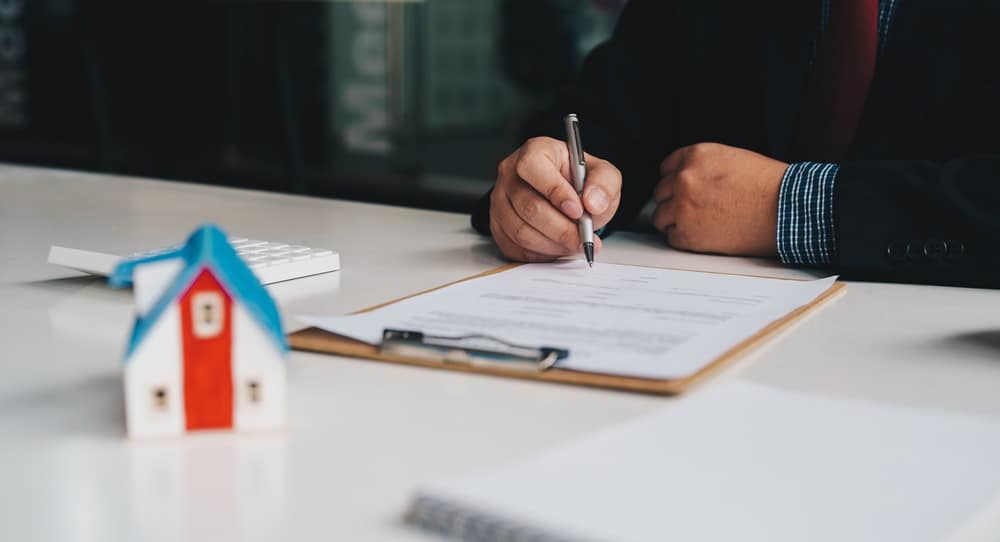 1. Make it a Mission-Based Story
You want to share information about yourself in your bio, but you should also answer the question, why are you a real estate agent? Along with answering this question, you want to let potential clients know why they should hire you. Of course, you also want to make sure you connect on a personal level with the reader.
It can be difficult to communicate your personality online, but it's necessary. A great real estate bio will become a mission-based story about you and show off your personality.
2. Avoid the Boring and Normal
Sentences, such as "I work hard every day to make my clients happy," are a dime a dozen. These sentences are boring and don't help you stand out above the crowd.
Potential buyers and sellers will likely look at multiple bios before choosing an agent. You want your bio to be memorable and you want to avoid the boring and normal. 
Instead of the boring sentence mentioned above, maybe consider talking about what you have done for clients and how you have gone above and beyond. It's even better if you have a personal story to add to your bio.
3. It's About the Reader, Not You
Yes, you can list a million accomplishments, but nobody likes to read a list of brags. You have to break down the fourth wall and cater to your readers. Make it personal, and warm, and show your readers who you are.
When you talk about hobbies you have, what you love, and you make it personal for your readers, you will get better results. Make it easier for readers to picture what you like to do in your spare time and how you will help them with their real estate needs.
4.
Be Strategic with Professional Information
You want to include professional information but do it strategically. Don't make your entire bio about your awards, experience, and achievements. Be creative when talking about how long you've been working in real estate, the certifications you have, and the awards you have won.
You want your bio to mention education, connect emotionally, and show off your expertise all in one sentence, when possible. This will help keep readers reading and won't bore them.
While a picture is great, adding a personal video to your real estate bio can go a very long way. With a video, you can connect with your audience on an even more personal level. 
You don't have to get fancy with this or spend money on a professional videographer. Just use your smartphone and you can create an inviting and personal video that looks great. However, if you specialize in luxury homes, you might want to hire a professional for this video.
A few ways you can add even more to your real estate bio video include:
Show off your pet or family

Use a scenic background or a location that has meaning to you

Keep it short, even 30 seconds can go a long way

Don't be afraid to mess up and edit out things that don't belong

Use talking points, but don't stick to a strict script
When you want to create an incredible real estate bio, you want to use these tips. There are many things to consider when it's time to create an incredible bio for your real estate website and for your social media profiles.
If it's time to update your bio or create your first bio, make sure you take the time to make it amazing. It's not just about showing off how educated you are, but it's a great way to generate leads, too.