It's easy to look at rising mortgage rates and see it as a bad thing. However, the historically low mortgage rates have been helpful, rising rates will likely be a good thing in 2022. 
Buyers have enjoyed rates under 3% for about an entire year now. Lower rates help to offset the rising home prices and help to encourage buyers to enter the market. However, the rates are likely going up, as was stated in an article from REALTOR Magazine. 
The expected interest rate shift from the Federal Reserve will impact mortgages, car loans, and credit cards. If you're worried about rising mortgage rates being a bad thing, keep reading.
Why are Mortgage Rates So Low Right Now?
Due to the pandemic, the Federal Reserve Board purchased about $40 billion of mortgage-backed securities every single month.  This was a part of a stimulus package and brought a surge of liquidity to the mortgage market. Due to this surge, lenders were able to drop the interest rates they were charging. 
As the pandemic starts to wane, the Federal Reserve has plans to purchase fewer bonds and slow down the rate of purchase. This will cause fixed mortgage rates to go up and they will likely end up higher than when the pandemic started.
Are Rising Mortgage Rates a Good Thing?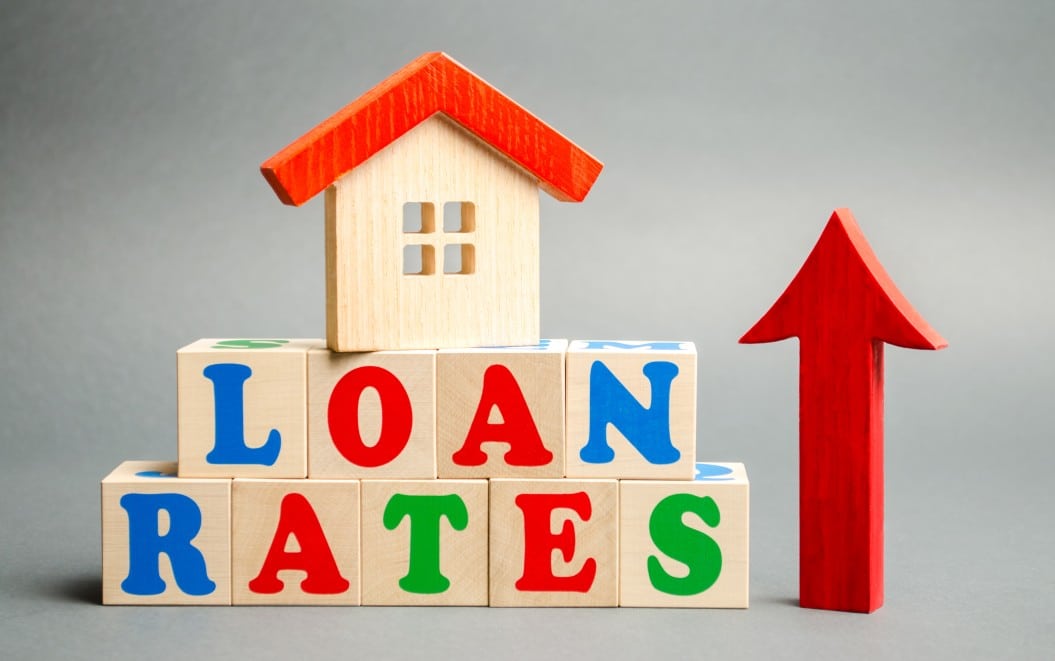 Yes, many see rising mortgage rates as a challenge. It makes it harder for buyers to get more home, but it's also a sign the economy is moving in the right direction. 
Typically, higher interest rates are associated with less inflation and a stronger dollar. They also provide banks with a bigger incentive to approve loans, which can help buyers out. 
Along with the ability to potentially see more loans approved, the rumor of rising rates will also push those serious about buying into action. They will want to take advantage of the lower rates before they go up. Anybody on the fence will likely jump into the market soon.
Do Rising Mortgage Rates Signal it's a Bad Time to Buy?
When the Federal Reserve made the announcement on December 15 that consumers should expect rate hikes all throughout 2022, it might have made you think it won't be a good time to buy. However, it's always a good time to buy, if you can afford to buy and it makes financial sense for you.
It's also important to put things into perspective. If the interest rates go up a full 1% in 2022, they will still be very low. They won't even come close to being considered high-interest rates when you look at the rates over the past few decades. 
Even with rate hikes, mortgages will be much more affordable than they have been in the past. There was a time when rates were in double digits and a 1% rate hike won't even put rates at half that.
How to Use Rising Mortgage Rates as a Real Estate Agent
Do you have leads that haven't bought or sold their home yet? With the knowledge that rates are going to go up in 2022, it's time to re-engage your leads on this topic.
Sending an email out to those on your list can help convert some leads into clients. Maybe they are unaware the rates are going up or how that might impact their buying or selling. You can also call warm leads to discuss this topic with them.
From a seller's perspective, higher rates may help to weed out some of the less serious buyers. This can help buyers only have to entertain serious offers and serious buyers.
Will Higher Rates Slow Down Home Price Gains? 
The lower interest rates and lower inventory have caused home prices to rise very fast. The median sales price went up 14.6% in the last four weeks of 2021 to $361,171. This is the highest it has ever been. 
While 2022 is still expected to be a very good year for the housing market, the expected home price growth will likely come down some. Slowing price growth will not equal falling prices, however. They will still keep going up, just at a slower pace.
It's possible, with prices still going up and inflation on other goods becoming an issue, buyers may find it harder to enter the market. Rising rates won't be a bad thing, for the long-term of the market, but it could cause some bumps in the road for some buyers, at first.