You've been a real estate agent for a few years now, but you haven't specialized in any specific niche. When a listing comes across your desk, you just take it, regardless of what type of property it is. 
If this sounds like you, it might be time to choose a real estate niche. When you choose a niche, it doesn't mean you cannot take listings outside that niche. Instead, it means you have a specialty to guide your marketing. 
Clients see real estate agents specializing in a specific niche as experts. For example, if you specialize in selling luxury homes, those looking to list their home will see you as more of an expert than someone selling any single-family home that comes their way. 
Specializing gives you an edge. You can sell the type of properties you like selling. You will also be able to become well versed in a specific type of property, which will give you a leg up on the competition.
Choosing the right real estate niche for you isn't always easy. There are a few basic categories, and some more specialized categories found within each. Let's look closely at the different real estate niches available.
The major categories of real estate are split into a few niches:
Single-Family Homes

Condominiums/Apartments

Commercial Real Estate

Vacation Homes

Investment Properties
You can certainly specialize in one of these broad niches. However, it will likely become even better if you choose a narrow niche from one of these major categories. Let's look at the niches you can consider on the residential side of real estate.
15 Residential Real Estate Niche Choices
1. Specific Neighborhoods
One of the ways you can determine your specialty is to narrow your market to a few specific neighborhoods. Some real estate agents cover every neighborhood in their larger market. Instead of covering such a large area, consider choosing a few similar neighborhoods as your niche. 
For example, you could choose to work in the smaller areas of McKinney (a suburb of Dallas) or Round Rock (a suburb of Austin).
2. First-Time Home Buyers
Maybe you love being there when someone experiences the joy of finding the first home they will ever buy. If so, you may want to specialize in first-time home buyers. This means, you'll become an expert at the programs available for these buyers and you'll work mainly with people buying their first home.
This can be a very rewarding real estate niche. You'll get to work with people choosing to go from renting to buying and you'll get to help make their dream of becoming a homeowner possible.
Do you have a love for older homes with plenty of character? Maybe you should specialize in helping buyers and sellers of historic homes.
If you choose this real estate niche, you'll want to become well versed in the laws surrounding historic homes in your area. Learn the historic districts and get to know the properties, restrictions, and the market very well.
It takes the right type of marketing and the right type of patience to work in the luxury home market. Those willing to take on these types of listings will find this real estate niche to be very lucrative.
As a luxury real estate agent, you'll need to know how to find success when listing a luxury home. You'll want to make connections in home staging, professional real estate photography, and real estate law.
If you work in a market with many retirees moving in every year, you can specialize in helping retirees find a new home. You can work on the other side of things if you're in an area where people retire and leave. Either way, this can be a very lucrative market, if you enjoy working with older generations of buyers and sellers.
Maybe you're great at taking a home another agent listed and getting it sold. When a listing expires, the homeowner is usually very disappointing. However, if you can show them why it didn't sell and how you can reintroduce the property to the market, you can make a great living working with these types of sellers.
7. Second Homes/Vacation Rentals
Your market might support second homes and vacation rentals if you're in a popular vacation destination. If this is the case, you might want to consider this real estate niche. 
Selling vacation rentals often means helping buyers figure out how to make a wise investment. You might need to show them how they can use the home for their vacation, yet rent it out the rest of the year.
If you work in a larger city, you can certainly specialize in helping buyers and sellers of condos. You'll need to get to know the best condominium buildings and the newest projects going up in your location area. 
Condos can be lucrative if you work with luxury condominium buyers and sellers. You'll likely work with plenty of first-time buyers if you choose the condo real estate niche, as well.
There are a number of unique styles of homes you can choose as your real estate niche. Maybe you love midcentury modern homes. If so, make this home-style your niche and work with buyers and sellers seeking these types of properties.
10. A Specific Demographic 
Another way to choose a real estate niche is to choose a specific demographic of the population, such as divorcing couples or growing families. You can choose to work with newlyweds or young professionals. This can be a good way to learn a segment of the market and help them find the right home.
Military men, women, and families move quite often. They need a special type of agent when they buy or sell a home. It can be difficult to help someone in the military if you don't have experience.
However, if you were in the military once, this might be the perfect real estate niche for your needs.
12. Investment Properties
Maybe you love helping investors find the right properties to buy. Whether they are seeking small apartment complexes or duplexes, you can help them.
One of the perks of working with investors is the ability to sell more than one property to the same person. This allows you to build a relationship with your buyers. When you find a new property, you can send the listing out to your buyers' list to see who might be interested.
There are plenty of rural properties throughout Texas. When you want to specialize in selling homes with land, rural properties might be a good real estate niche for you.
These types of properties are not the same as a single-family home in a neighborhood. There are ranches, farms, and other types of rural properties. If you lived on a farm or you just enjoy these types of properties, this might be the right niche for you.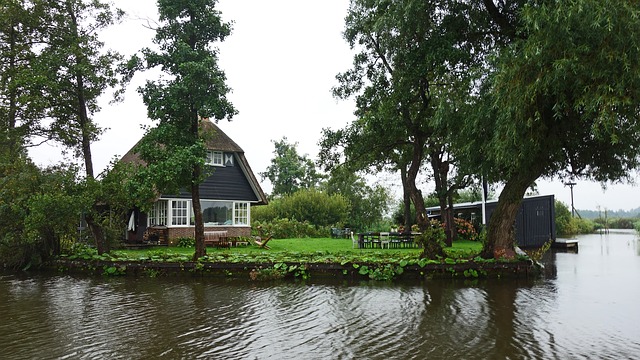 Did you grow up on the water? Are you the type of person to enjoy a day out on the water? You might fit into this niche well.
Waterfront homes can also be luxury homes, but they are a bit unique. They might come with a dock or other perks, which need to be considered.
With more families taking in their parents and grandparents, multi-generational homes is a unique niche you can choose. This real estate niche usually means you'll work with buyers seeking homes with an in-law suite. 
A few other real estate niches to consider include:
Celebrity buyers/sellers

Aging in Place Homes

Smart homes

Brownstones

Fixer-Upper Homes

Log Homes

Lots and Land

New Construction

Victoria Homes
There are several great real estate niches to consider. No matter where you plan to work, you can specialize in one of these niches and become an expert.