Even just the thought of buying a house can set your heart and mind racing. It feels like there are a thousand things to consider before you begin looking at houses, and even more details that come up before you narrow your list of favorites and prepare to make an offer.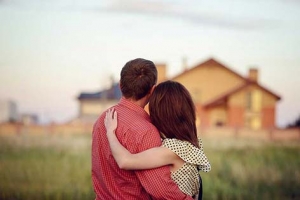 Chances are, before you ever contact a REALTOR®, you'll start your search online. In fact, you probably already have. However, endlessly scrolling through houses on sites like Zillow or Trulia can easily overload and distract you. Suddenly you may find that your short list of "must haves" becomes a much longer list. Seeing all the different houses without a frame of reference can do that, especially when you're not clear about your home buying goals.
But there is a way to reduce the stress of house hunting and boost your focus, so it's easier to find and compare properties.
And it all starts with making a comprehensive wish list.
Before you spend any more time looking at available houses, set aside at least 30-minutes to sit down and make your New House Wish List. To make the most effective list, you'll need to separate your page into three columns; the first is Needs, the second is Wants, and the third is Deal Breakers.
My Dream House Must Have…
When you think about your needs, ask yourself; what am I unwilling to go without in a new home? For some people, the answer includes property features like two or more bathrooms, a large backyard, a formal dining room, an open floor plan, walking distance to schools, etc.
To figure out what's really important to you, think in terms of characteristics you need a home to have so that you and your family can have the quality of life you desire. Features that you'd like your home to have, but aren't essential to creating that lifestyle, will go on the Wants list.
It Would Be Nice If My House Had…
Now that you've created your list of must haves, it's time to build your list of wants. These should be items or features that you desire in your new home (just like a need), only unlike a need, you could still have the quality of life you would like even if you didn't get everything on the Want List.  And often, wants are things that can be added down the line even if the home you purchase doesn't already include them.
Your unique set of wants can be identified by finishing sentences like, "It would be nice to have ________." Or, "The kids would really like _______."  Some common examples are a pool, granite countertops, high-end appliances, a bay window, a corner lot, etc.
I Absolutely Do Not Want to Live With…
Once you've become very clear on your needs and wants for your next home, it's time to think about what you don't want. Much like needs, deal breakers are non-negotiable. They are characteristics of a property that would make you walk away even if the home included most or all of your needs and wants.
For some people, there won't be any deal breakers, especially if your lists of must-haves and wants are relatively short. But for most buyers, there's at least one or two. Examples of deal breakers are location, like not wanting to live on a busy street or outside of a particular area; being in a flood zone; small bedrooms; too close to neighbors, etc.
Now that you've clearly outlined your Needs, Wants, and Deal Breakers, you can share your list with your REALTOR®. Together, you'll be able to more quickly identify homes that fit your parameters and eliminate houses that don't while saving yourself time, energy, and stress.
Visit our blog to learn more about the home buying process and stay up to date on regional and national real estate trends. To connect with an Elite Agent and find your perfect home, Contact Us today.