Real estate marketing is very time-consuming. Did you know that many of the menial and repetitive tasks can be automated? By automating your real estate marketing, you can grow your business, while focusing on your clients.
There are several ways to automate your real estate marketing. Depending on how you market your business, you can use outsourcing or specific tools. Let's look at some of the top ways to automate your real estate marketing.
7 Ways to Put Your Real Estate Marketing on Auto-Pilot
One of the fastest and easiest ways to automate a portion of your real estate marketing is with an autoresponder. This tool will allow you to drip-feed email messages to anybody signing up on your website.
You can set up messages to go out on a specific day after a person has signed up. They will automatically receive your pre-loaded messages.
Autoresponders allow you to set up your email marketing campaigns once and deliver messages to leads automatically. You can also use an autoresponder to create a monthly newsletter for your subscribers.
2. Scheduling Tools for Social Media
One of the best ways to market your real estate business online is through social media. Facebook, Twitter, LinkedIn, Pinterest, Instagram, and other social media websites can be very powerful.
If you want to market with social media, but you're overwhelmed with creating new posts and keeping up, use a scheduling tool. Tools like Buffer, Tailwind, SocialOomph, and Hootsuite make it easy to schedule your social media posts.
You can take one or two days out of every month to schedule all your content for the next 30 days. Some tools will allow you to schedule hundreds of posts at once.
3. Outsource Your Social Marketing
If you want to take your social media marketing to the next level and put it completely on auto-pilot, you can combine a social media scheduling tool with someone to create your content. 
Good social media managers will create eye-catching graphics and excellent messages for your social media channels. They will know how to promote you, local events, and other local things to keep you relevant as you grow a bigger online audience.
4.Outsource Your Blog Posts
Creating good quality blog posts is time-consuming. Not everybody is a good writer or even wants to sit down and write a 1,000-word blog post.
Skilled freelance writers can write content for your blog and post it for you. With the right person handling your blog posts, you can gain better search engine optimization and more content to share through social media channels.
5. Use an Auto Generate Tool for Facebook Ads
Coming up with good ads for your Facebook marketing isn't easy. While it's a very powerful form of advertising for real estate agents, it's time-consuming to come up with new ads.
With the right automation tools, you can have an advertisement created for each new property listed. This makes it easy to generate the right ad, targeted to the right audience without doing the work yourself.
6. Outsource Your Website SEO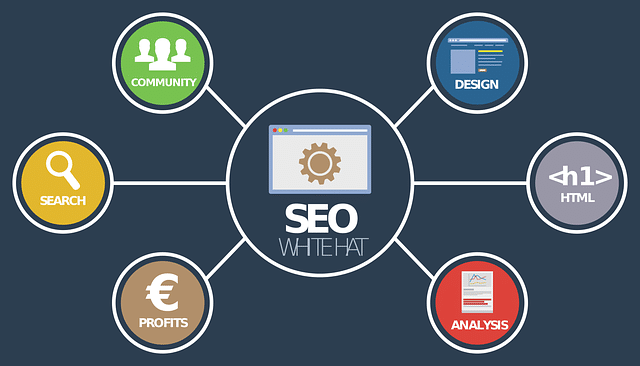 Search engine optimization is a great way to get organic traffic and gain new leads. However, it's a big task and quite a bit for any one person to take on. 
Hiring an SEO company to handle your website is a great way to automate the entire process. They will know how to get you ranked higher in the search engines for the right keyword phrases.
7. Let AdRoll Automate Your Online Ads
If you want to use a re-engagement advertising campaign on Twitter, Facebook, or Google, using AdRoll can help you automate the process. They will retarget anybody that has visited your website with dynamic ads providing the opportunity to pull traffic back to your website.
There are many ways to automate your real estate marketing. With the right tools and outsourcing, you can put just about all your marketing on auto-pilot.