​Whether you're a veteran real estate agent or you're just getting started, you should never stop learning. One of the signs of a successful person is the ability to continue to learn throughout their career.
Continued education in real estate helps new agents become seasoned veterans and helps veteran agents become more successful. There are some great books you can add to your library if you want to become a better real estate agent. Let's look at the 19 best books for real estate agents to read.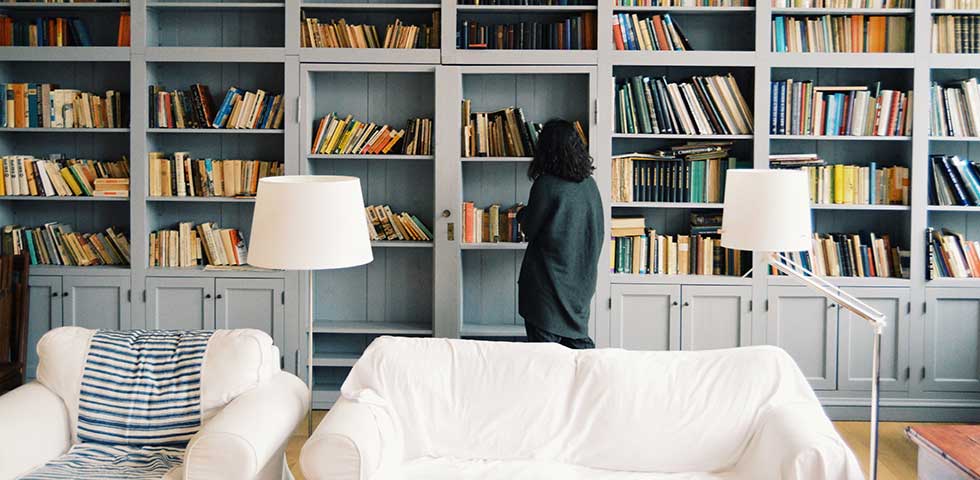 Sell With Soul: Creating an Extraordinary Career in Real Estate Without Losing Your Friends, Your Principles or Your Self-Respect
This book comes from Jennifer Allan-Hagedorn and provides a survival guide for the first year in your real estate career. Of course, those struggling to find the success they really want in real estate may find this book very helpful, even as a veteran agent. Filled with great personal stories, checklists, and tips to help you put the needs of your client first, this book is a must for anybody looking to succeed in real estate.
The Million Dollar Real Estate Team
If you've ever wanted to build a team or start a real estate brokerage, this is the real estate book for you. Becoming a top producing agent may only be the start for you. With this book and an Elite Agent Sponsorship Plan, you can build your successful real estate team.
​Kevin Ward wrote this book to help real estate agents achieve success. Kevin is a long-time trainer and real estate coach with plenty of experience working with average real estate agents. With his Yesmasters "success training" courses plenty of agents have gone from average to incredibly successful.
This book offers the same advice as his training course to help agents go from mediocre to highly successful in a short amount of time. Whether you're a brand new agent or a veteran, The Book of YES should be a part of your real estate books to read ASAP!
Laugh Your Way to Real Estate Sales Success
An award-winning book by Cathy Turnkey, this one belongs on the shelves of all real estate agents. It takes a look at a different side of the real estate industry with a unique perspective. Unlike many real estate books, this one doesn't provide the typical, "how-to-make-a-million" type of advice.
Written by a top-tier sales representative, you can learn from her experiences when it comes to showing homes, prospecting clients, and building your real estate business. If you want to achieve success in real estate, this is one of the best books to read.
Mindset: The New Psychology of Success
Written by Carol Dweck, this book offers good advice on how to get into the growth mindset. It's not specifically for those in the real estate industry, but the book is for those looking to be successful in life. Whether you're looking for a way to stay motivated or you just want to learn how to fulfill your potential, this book should be on your real estate books to read list.
The HyperLocal HyperFast Real Estate Agent
Daniel James Lesniak closed $22 million in real estate deals in his first year on the job. Then, he wrote this book to help other agents do the same. He uses a segmentation, targeting and positioning process, which he teaches in this real estate book, to master the art of locally focused marketing.
The Miracle Morning for Real Estate Agents: It's Your Time to Rise and Shine
The Miracle Morning (original version) is a very popular choice offering practical advice on how to start every day. This version, specific for real estate agents, is a must-read for anybody looking to become successful as a real estate agent. It's written by Hal Elrod, Michael Maher, Michael Reese, and Jay Kinder with great advice about how to create an incredible morning routine for success.
A very popular book perfect for anybody looking to get into any type of investing, Rich Dad, Poor Dad offers advice on how to build and grow wealth. All real estate agents should read this top-selling personal finance and investment book. While it's not going to provide a blueprint strategy, the book does provide ways to help you develop a wealth mindset with real estate as the central theme.
Real Estate Success in 5 Minutes a Day
A book written by Karen Briscoe introduces agents to a great way to start the day with just five minutes of focused energy. She recommends simply reading one of the 365 chapters in her book every morning to learn something valuable.  It's an easy book to add to your collection of real estate books and use daily.
Other great books for real estate agents to read include:
Your First Year in Real Estate: Making the Transition from Total Novice to Successful Professional by Dirk Zeller
Juliet's School of Possibilities: A Little Story About the Power of Priorities by Laura Vanderkam
Outliers: The Story of Success by Malcolm Gladwell
The Millionaire Real Estate Agent by Gary Keller
The Honest Real Estate Agent by Mario Jannatpour
The Sell by Fredrik Eklund
Permission Marketing by Seth Godin
Shift by Gary Keller with Dave Jenks
The Real Estate Agent Redefined by Jim Jaeckels
Ninja Selling: Subtle Skills, Big Results
Adding these great books for real estate agents to your library will provide plenty of options for continued education.