The Federal Reserve keeps raising interest rates and each time, it causes mortgage interest rates to go up, too. When this happens, it can cause a bit of a panic among buyers. However, it doesn't have to be the end of the world and you don't have to give up on certain real estate leads due to rising rates.
While buyers and sellers are becoming more cautious and the market is certainly changing, it doesn't mean your real estate leads are just done. Sure, there might be a small percentage of your leads that simply want to wait to buy, but most can still buy a house if they change what they are shopping for a bit. Some won't be impacted as much as others.
No matter what category your real estate leads fall into, you want to stay in contact with them. Even if they prefer to wait to buy, you want to be the one they choose when that time comes. This goes for any potential sellers you have been working with, too.
Nurturing Real Estate Leads During Market Changes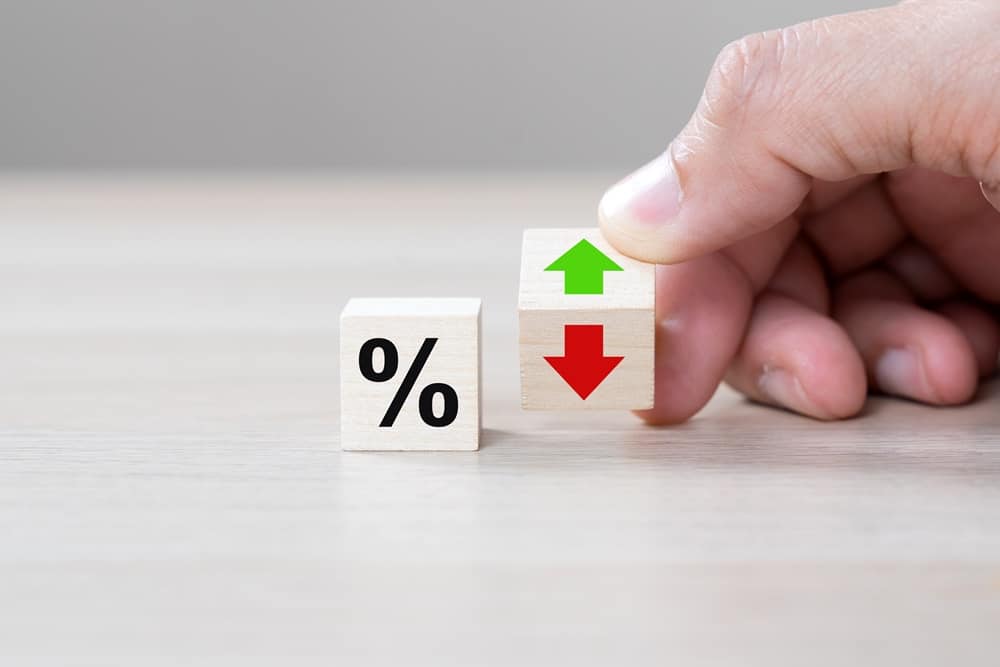 One of the most important things you want to do is nurture your real estate leads when the market is changing. With the market starting to shift a bit more towards the buyer than it was earlier this year or in 2021, it's a good time to reach out to your real estate leads.
There are some potential buyers that might think, now is the time to buy before rates go any higher. Others might be pumping the brakes because they can't afford the type of house they want. Finding out where each real estate lead stands can help you cater your messages in the future. 
For example, someone that is ready to buy right now is a lead you want to be in consistent contact with. However, a real estate lead that lets you know they are going to wait and see what the market does in early 2023, is a lead you only want to reach out to occasionally, for now.
If you overdo the email and phone calls, they might become annoyed and not want to work with you. The frequency and the actual content of the message you put out should depend on the types of real estate leads you are working with.
It's More than Just Messages
Keeping in contact with real estate leads as interest rates are on the rise is more than just sending out emails and getting on the phone with them. It also includes your website, blog, and social media. When you have a strong online presence, your leads will pay attention when you put out new content.
A simple blog post explaining why you can still find a great home, even if you have to change your price range, due to higher mortgage rates, can be very powerful for the right real estate lead. You can also share your blogs, new listings, and other things on social media pages where your leads might be following you.
Your website, blog, and social media allow you to keep your brand in front of your leads without reaching out to them directly. It's also possible to use a monthly or bi-monthly newsletter to help keep in contact with your leads. With a newsletter, you can share recent blog posts, and things going on with you and in your community, along with featured listings you can offer.
It can be easy to get sucked into the trap of thinking things are always going to be easy when you have buyers lining up for a listing. While 2020 and 2021 saw quite a few multiple offers, bidding wars, and properties selling above asking, those days are likely gone, at least for now. 
Don't allow yourself to get sucked into how easy it might have been the past few months or years. Sometimes, you have to put in a bit more work when trying to land new clients and new real estate leads. When buyers are no longer lining up for any good listing that hits the market, you have to go find them.
There are times when being a real estate agent will be easier and times when it will be more difficult. Putting in the work can help garner more real estate leads and help the leads you have, see how hard you are willing to work for them.
Rising interest rates impact both buyers and sellers. Real estate agents have to help them navigate the higher mortgage rates and the changes in the market. By establishing yourself as an expert, your real estate leads will be more likely to become clients. 
Make sure you have a good system set up to identify what type of leads you have and categorize them properly. This can help save you time and help you nurture each real estate lead properly.