It's no secret. Virtual technology has exploded over the past year and the momentum won't stop in 2021. If you want to become more successful as a real estate agent, using virtual technology for your home listings is now a must!
With the coronavirus pandemic causing more things to happen online, you need to offer the right virtual technology to help your clients sell their homes. Buyers don't want to attend open houses as often and sellers only want serious buyers touring their home in person.
There are ways to make sure your home listings stand out in this new era of online real estate. Let's look at some of the best home listing virtual technology you can use in 2021.
Top Virtual Technology to Use with Every Home Listing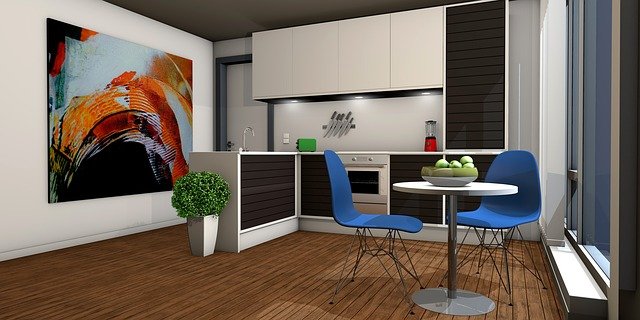 It's almost required to include some type of video tour of a home within the listing today. With more people shopping for homes online first, a video tour can help eliminate those not serious about the home. 
While a video tour is fine, a 3D Virtual Home Tour is even better. This type of tour allows someone to virtually walk through the home and explore all the different areas easily from the comfort of their home. It's the next best thing to an in-person home tour.
At Elite Agents, we provide virtual tours saved to YouTube for all home listings. If you're an agent looking for a broker with the tools you need, we're ready to help you. Our marketing plan gives you access to all the virtual technology you need to make your home listings stand out.
One of the coolest ways to show off a home listing is with virtual staging. Instead of spending hundreds or thousands of dollars to bring in a home stager, you can use virtual staging for a fraction of the cost. 
If you have a home listing and the home is empty, there are huge benefits to virtual staging. Not only can you show off the home with staged listing pictures, but you can also show before and after pictures. 
Even if you don't use before and after pictures, you can provide a unique benefit to buyers. They can see the property virtually staged online, and then tour it without any furniture to get a better feel for the actual space.
Virtual staging, when done correctly, can make your listing pictures stand out. It can offer a great way to stage a home without spending the higher price of an actual staging company.
3. Great Listing Pictures
While it's not technically virtual technology, great listing pictures make a huge difference in today's market. You need to show off your home listings in the best way possible. Put away the smartphone and either hire a professional real estate photographer or get trained with a good camera yourself.
Great listing pictures go a long way to attracting attention. They give you a solid marketing tool for social media and provide an excellent way to set yourself apart from the competition.
While it's not quite as popular as a 3D virtual home tour, a virtual open house is a fun social event you can use to promote any home listing. Instead of holding an in-person open house and trying to deal with all the COVID-19 restrictions, you can do it virtually.
Make sure you promote your virtual open house and spend time working on your tour. It can be helpful to get in front of the camera and practice before holding your virtual open house.
You can even do multiple virtual open house events on the same day to give potential buyers options to tour the home with you virtually. When you do a virtual open house, be prepared to field questions and make it interactive.
While this type of virtual event is a one-time thing, you can use the content for promoting the home listings later. It can be great for social media and can help you get homes sold faster.
Of course, it goes without saying, virtual closings are now a big thing in the real estate industry. Sitting across the table from someone and signing the documents isn't nearly as necessary as it once was.
You can offer virtual closing services for all your home listings if you partner with a good title company and use the right lenders. Most lenders will offer documents that can be signed online or at least reviewed online ahead of time and simply signed and mailed back to the company. 
If you're looking to improve your home listings in 2021, you need to add in the right virtual technology. With virtual home tours, staging, open houses, great listing pictures, and virtual closings, you can help home sellers get their property sold fast without all the worries of COVID-19 restrictions.