As a real estate agent, your job is to help buyers and sellers. When working with buyers during a seller's market, things can be a bit tricky. However, by offering the right advice, you can help your buyers land the home of their dreams. 
It all starts with understanding what buyers are facing. During a seller's market, they will likely look at a few homes only to have them stolen right out from under them as other buyers submit offers quickly. Sometimes, buyers will even resort to submitting an offer without touring the home in person.
When the seller's market is hot, you need to bring your A-game to help buyers get an offer accepted on a home they love. Here are some of the ways you can help real estate buyers during a seller's market.
6 Ways to Help Buyers in a Seller's Market
1. Be Ready to Work Odd Hours
As a real estate agent, you already work odd hours compared to most people. However, during a seller's market, you have to be prepared to be an on-call real estate agent. 
Buyers must move faster than normal and they may need your help on weekend nights more than ever. The second a buyer decides they want to make an offer, it's time to act. 
The same is true for finding new listings for your buyers. When a listing comes up, you have to present it as fast as possible before another buyer jumps on it. Bring your A-game and be ready to work odd hours for your buyers, if you want to truly help them in a seller's market.
2. Prepare for Bidding Wars
When writing offers and working with buyers, prepare them for a bidding war. During a seller's market, bidding wars become the norm and you have to be ready to act. Lowballing a seller simply won't fly with this type of market.
Write offers that give your buyers the best possible chance to land the home they want. Decisive action is necessary and making sure the offer is aggressive gives your buyers the best chance of winning a bidding war.
3. Help Buyers Widen Their Search
One of the keys to helping your real estate buyers during a seller's market is helping them widen their search. It's harder to be laser-focused on a specific neighborhood during a seller's market as homes are selling so fast it's hard to keep up with.
A home in a slightly less desirable neighborhood needing a little bit of work might not sell as fast as a home in the perfect neighborhood without any issues. Sometimes, the best way for buyers to get their dream home in a seller's market is to be willing to widen the search from only the perfect homes to those with small, fixable flaws.
4. Get Your Buyers Pre-Approved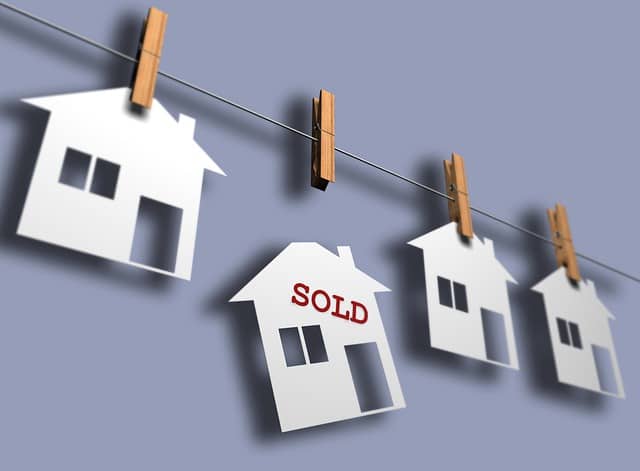 During a seller's market, it's likely you will find some all-cash offers and very strong buyers out there competing for homes. If your buyers are not pre-approved for a mortgage, you will struggle to get an offer accepted. Even if they are pre-qualified, it can be difficult when competing with pre-approved buyers and all-cash offers.
5. Have Buyers Write a Personal Letter
Are you working with investors that need suggestions to provide a good handyman for tenants? Do you work with investors in need of good contractors for remodeling? 
When you have the ability to address the pain points of investors with referrals for other services, you can become the go-to agent for real estate investors. By providing more value, they will come back to you when it's time for the next transaction.
While you never want to advise your clients to waive a home inspection contingency, there are other contingencies you can advise they waive when making an offer. The offer with the fewest obstacles to the closing table might win, even if the offer isn't the highest price. 
Sellers don't want to go under contract only to have the deal fall apart due to a contingency. By waiving some unnecessary contingencies, your buyers might have a better chance of getting the property.
There are many ways you can help your real estate buyers during a seller's market. It's important to understand how stressful this can be for them, especially if they've already made offers and haven't had one accepted yet. 
Help your buyers navigate this process and help them to see what they are competing against. With these tips, you can help more buyers win the bidding war when it's a seller's market in your city.